Welcome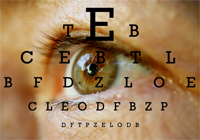 The gift of sight is a precious one and yet many of us take our vision and the health of our eyes for granted. At Robert C. Hsieh, MD, PA, we are committed to helping you preserve the health of your eyes no matter what your age or physical condition. We are a group of dedicated ophthalmology physicians and surgeons serving all residential customers' needs.
Robert C. Hsieh, MD has been providing the latest in ophthalmologic services to our patients throughout Riverdale, MD and surrounding areas since 1979. In that time, the field of ophthalmology has seen dramatic improvements in practices and procedures and Robert C Hsieh has been a leader in offering these services to our valued patients. We are committed to educating our patients to ensure they make the most informed decisions possible concerning the care of their eyes.
Dr. Hsieh has been in a solo practice for over 30 years. He specialize in general ophthalmology, cataracts, glaucoma, diabetic eye exams, contact lenses, multifocal implants and blepharoplasty. Dr. Hsieh also specializes in BOTOX® and JUVÉDERM®.